The Lodge and Gift Shop are closed until further notice. 
FILBERG GIFT SHOP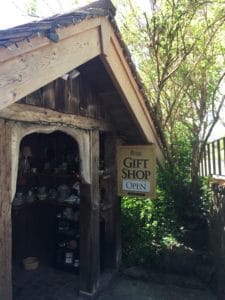 Join us at the Filberg Gift Shop, where you will find a plethora of vintage and antique teacups, silver tea services, crystal, and linens. Along with a wonderful selection of collectibles you can come in and browse for new and artisan made items such as silk scarves, tea towels, soaps, spices, Filberg Honey and much, much more. Please check our monthly and seasonal hours below.
Take a look at some of our current collections below and on our FaceBook page.
See you all soon.
2020 Gift Shop Hours     
January, February, March & April
Saturday & Sunday weather permitting
Starting January 11, 2020
May
Friday, Saturday & Sunday
June, July & August
Thursday, Friday, Saturday, Sunday & Monday
September & October
Friday, Saturday & Sunday
November & December
Saturday & Sunday to December 13
Open Holiday Monday's (excluding Family Day and Thanksgiving)
If you are interested in making a donation to the Filberg Gift Shop or are visiting outside of regular hours, please contact Val Graham at 250.339.7659 or the Lodge at 250.339.2715/ lodge@filberg.com.
Filberg Bucks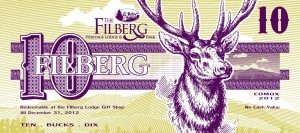 As part of our on-going fundraising efforts, the Filberg Gift Shop is selling $10 Filberg Bucks.  These $10 gift certificates may be used in the Filberg Gift Shop* for most anything they sell such as memberships, concert tickets and Gift Shop merchandise.
There are a limited number of Filberg Bucks so be sure to visit us soon.  These make excellent small, sweet gifts for family and friends.
*Please note that Filberg Bucks are not valid for admission or purchases at the Filberg Festival. 
The Filberg Heritage Lodge and Park Association (FHLPA) is a not-for-profit organization that manages all the maintenance of the Lodge and its outbuildings.  We rely on memberships, the Filberg Festival, FHLPA events, and the Gift Shop to raise money.  Thank you for your support.
Current Collections
More in store….
Lodge & Gift Shop hours
November 2019 to April 2020
Saturday & Sunday
11 am to 4 pm
May 2020
Friday, Saturday & Sunday
11 am to 4 pm
June, July & August 2020
Thursday, Friday, Saturday, Sunday & Monday
11 am to 4 pm
No dogs in Filberg Park, please.
Follow the Filberg
Gift Shop on Facebook
for ongoing updates.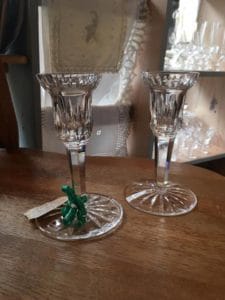 Brand new to the shop, a pair of
Waterford Crystal Candle Holders
, ready to liven up your next dinner party.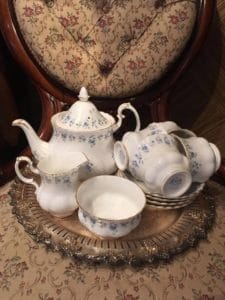 Looking for a classic tea set. This Royal Albert China, Memory Lane Tea Set with the matching cups, saucer, sugar bowl and creamer will most likely fit the bill.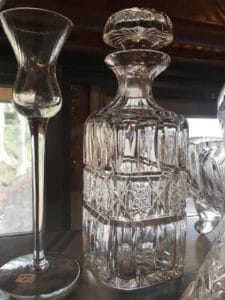 Come in and browse our excellent selection of
Crystal Decanters and Wine Carafes
.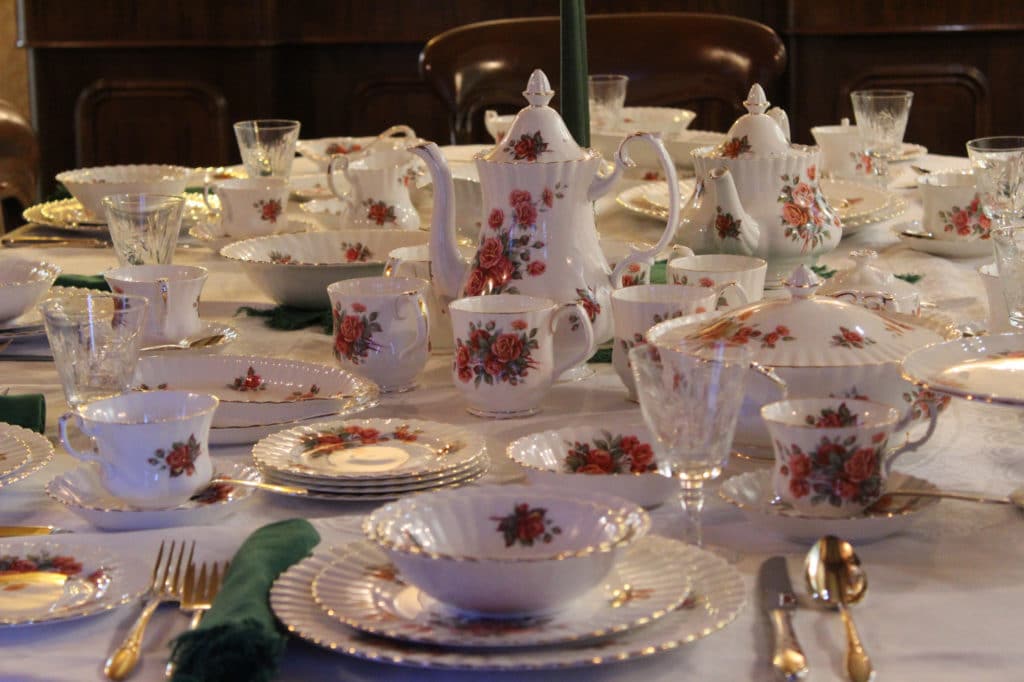 Beautiful sets of china, names like Royal Dalton, Noritake, Royal Albert, Ashley and more…