The Filberg Heritage Lodge and Park Association is committed to caring for the health and well-being of our volunteers and customers and playing a constructive role in supporting local health officials and government leaders. To achieve this goal we are limiting the number of customers permitted in the Lodge at a time and social distancing and masks are mandatory. To read our complete Covid-19 safety plan please click here.
Welcome to Filberg Park!
Filberg Lodge is a 1930's arts and crafts style home built on 9 acres of beautiful waterfront estate which overlooks the Comox Harbour. Once the home of logging magnate and philanthropist Robert (RJ) Filberg and his family, it is now a municipal heritage Park right in the heart of beautiful downtown Comox, British Columbia.
The Park is owned by the Town of Comox and has been operated by the non-profit Filberg Heritage Lodge and Park Association since 1979. The park is open to the public year round and is a popular spot for weddings, arts events, community events and the wildly popular Filberg Festival.
When it's not hosting spectacular events, Filberg Park is a great place to hang out and enjoy the natural beauty of the Comox Valley.
Have a look around our website to see some of the many things you can look forward to when you visit us.
Welcome to Filberg Heritage Lodge and Park, we hope to see you soon, enjoy!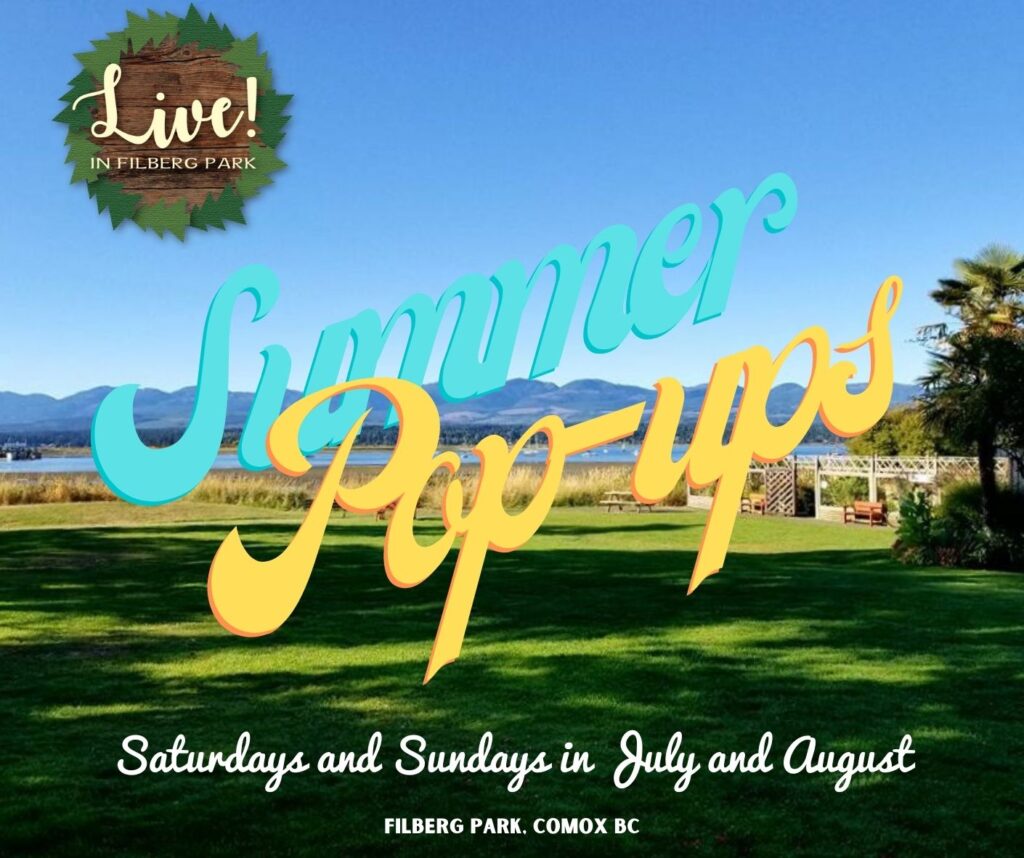 New this summer is the "Artisan Pop-Up Market" showcasing a wide variety of crafts.  A select group of artisans will showcase their works each weekend. Each day Filberg Park will host different artisans. Look for a full list of all the artisans and when they'll be at the Park on our events calendar.
The Pop-Up Market is on site weekends next to the Filberg Summer Kitchen from 11am to 4pm.
Speaking of the Filberg Summer Kitchen – we hope you're hungry!  Whether you're in the mood for Baked Oysters, Fresh Pasta, or the Chef's creative special, the Filberg Summer Kitchen is open to serve you Lunch & Dinner on Friday, Saturday and Sunday.  Come sit seaside, enjoy the view and satisfy your cravings and the Filberg Summer Kitchen.
After lunch take time to wander through the Filberg Gift Shop.  This vintage wonderland is full of beautiful, timeless pieces unique to the Gift Shop. Open Saturdays and Sundays from 11a to 4p, be sure to give yourself enough time to discover that fabulous find.
Three Legged Dog Productions will be front and center, LIVE from the Comox Rotary Stage in Filberg Park this summer too.  3LDP will be presenting 3 unique live shows including "Oldies and Goldies: Selections from Musical Theatre's Golden Age," July 16 – 18, "Page to Stage: From Works of Literature", August 6 – 8 and "Young, Scrappy and Hungry: Songs From Contemporary Musicals", August 13 – 14.
Courtenay Little Theatre in the Park will be in the spotlight on the Comox Rotary Stage August 15 and 29 with 2 comedies, "Hidden in this Picture" by Aaron Sorkin and "My Narrator" by Norm Foster.
If all this wasn't enough, imagine the cool ocean breeze as you picnic in the shade under one of the majestic trees of Filberg Park.  The park is in full bloom and looks, smells and feels wonderful.  Buying a beautiful bouquet from the Filberg Cutting Garden lets you take a little of the Park home with you too.
Find out more about all the great stuff happening at Filberg Park this summer check out our EVENT CALENDAR
Covid-19 protocols in place.
Thank you to our media sponsors: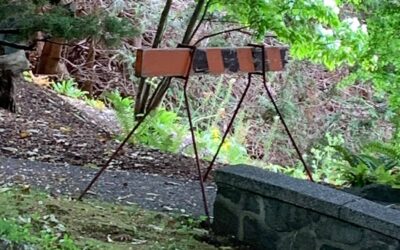 Please be aware if you are in the park in the next couple of weeks. There are some projects happening so avoid the barricades and use alternate routes through the Park. The Filberg Summer Kitchen and Filberg Gift Shop  will be open as usual. Thanks for your...
read more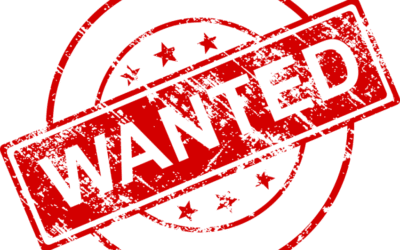 HAVE YOU BEEN CLEANING OUT YOUR CUPBOARDS, BASEMENT, GARAGE…?
Filberg Gift Shop is accepting donations of gently used china, crystal, silver, antiques and collectibles.
read more
2021 Memberships will be available for sale online until October 31, 2021 
Thank you for continuing to support the Filberg Heritage Lodge and Park Association. 
The FHLPA uses the monies raised from membership sales and donations to cover restoration, maintenance and operational costs of the buildings and structures in Filberg Park. Our membership come with some fantastic benefits and make great gifts for family and friends.
2021 Memberships will be available for sale online until October 31, 2021