Filberg Heritage Lodge & Park Association
A nine-acre waterfront property overlooking the Comox Harbour in the heart of Comox, British Columbia, was once the home of logging industrialist Robert Filberg and his wife, Florence.
In 1979, the lodge and surrounding acreage were designated a municipal heritage site. The Park is owned by the Town of Comox and operated by the non-profit Filberg Heritage Lodge and Park Association since it was designated a municipal heritage site.
Open year-round, the landscaped grounds contain rare and exotic trees, a stream and numerous flowerbeds. Meandering the paths and open meadows are perfect for a stroll, a picnic, or quiet contemplation. The park is also the venue for multiple outdoor events such as concerts, and weddings and is the site of the Filberg Festival, one of Western Canada's largest outdoor juried arts and craft shows.
Constructed in the early 1930s, the Filberg Lodge is a 4,000 square foot Arts and Crafts style residence that features steep gables, leaded glass windows and hand-hewn cedar shakes covering the exterior walls and roof. Inside, extensive use of local wood and stone by master craftsmen and antique finishing create an air of rustic elegance.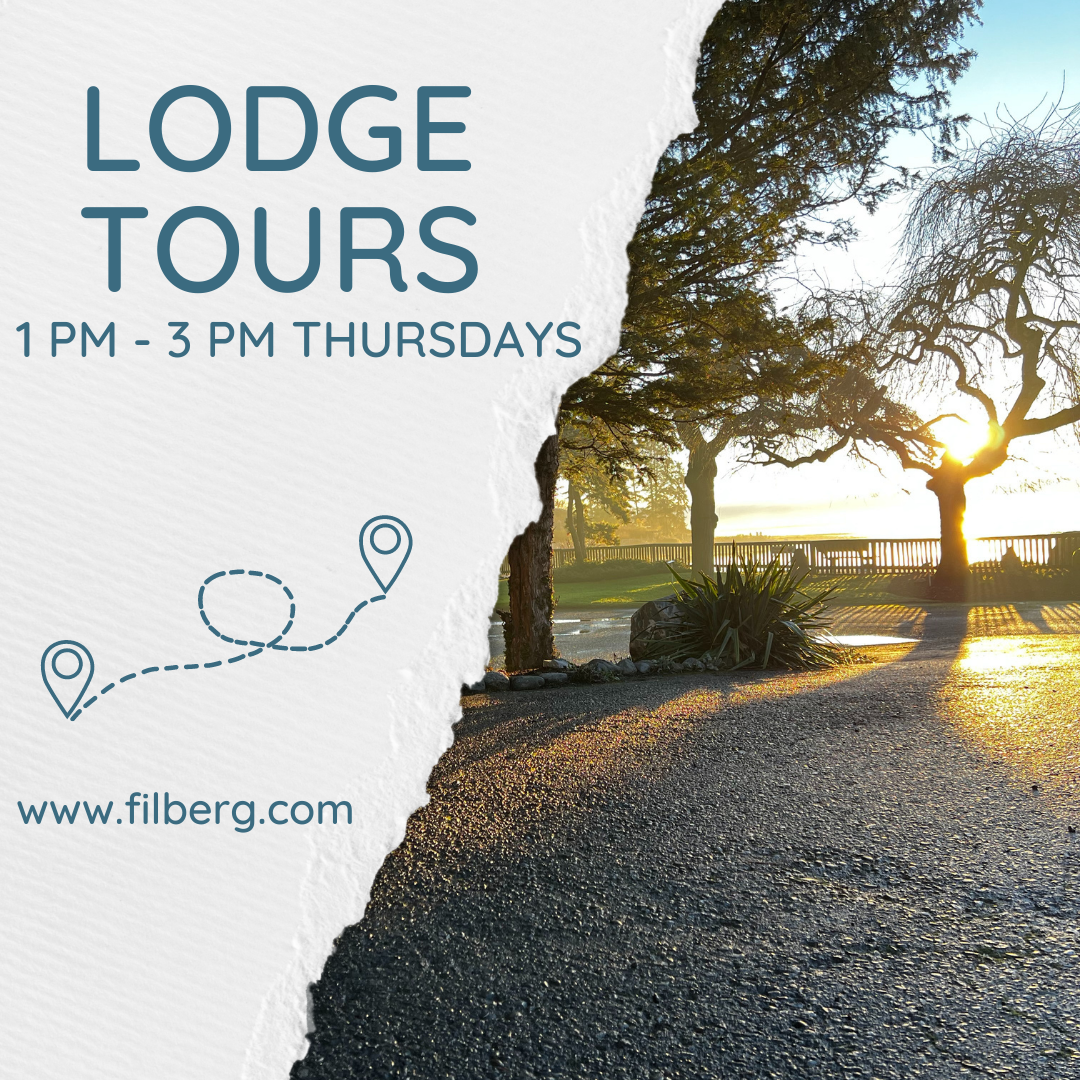 Our Tour Guides are ready and cannot wait to give you a guided tour of Filberg Lodge. Ask questions, learn about the history of the Lodge, and even shop in our Gift Shop while you are there. Every Thursday until September 28 from 1 – 3 pm and no appointment is needed. Donations are gratefully accepted.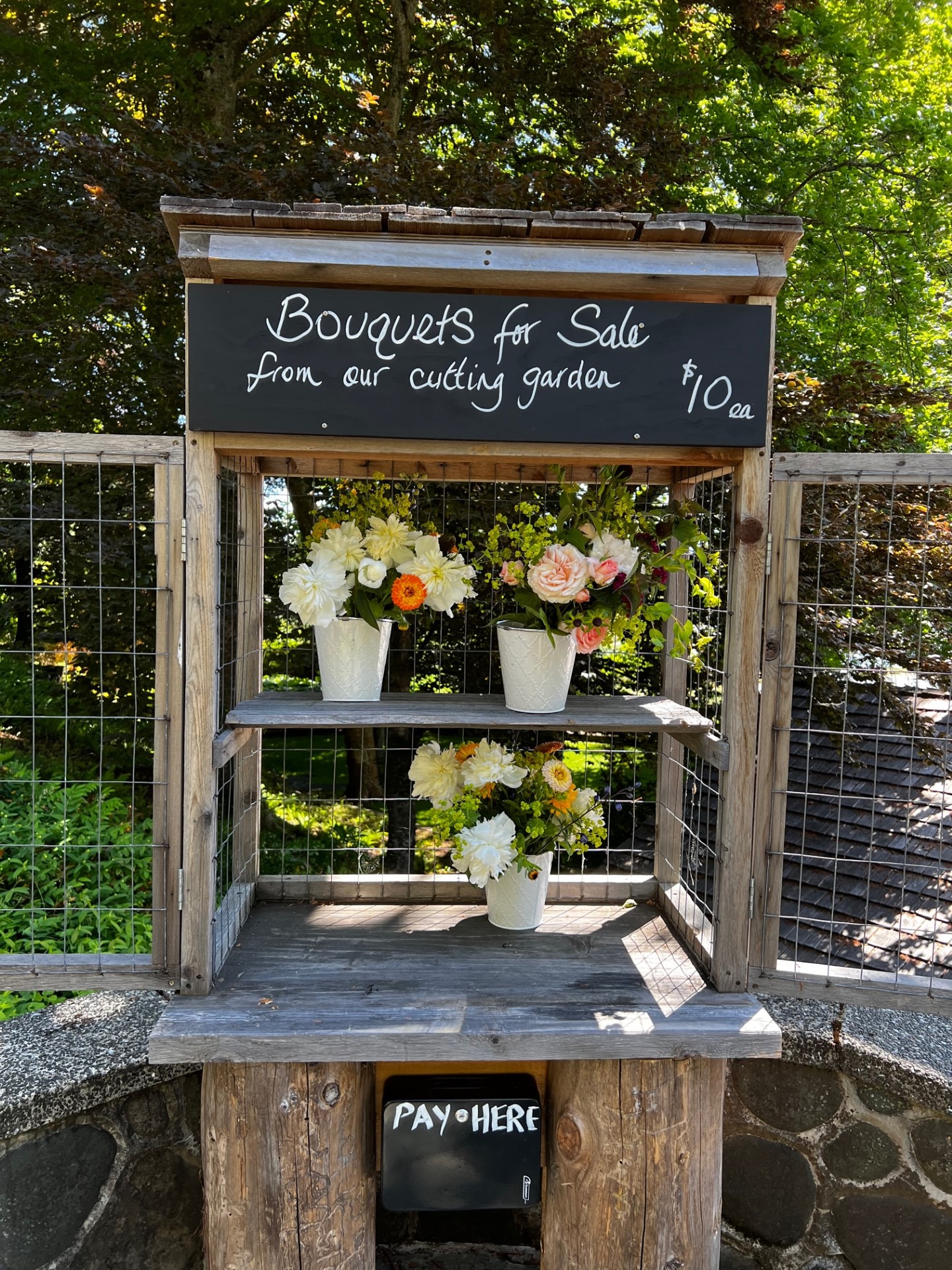 Every Thursday morning, stop by Filberg Park and purchase a bouquet for $10.
Come early (10 am) to ensure you don't miss out.
We accept cash or e-transfer to lodge@filberg.com.
Hours of Operation
Park is open daily from dawn to dusk
Filberg Lodge Administration Office is open Monday – Friday from 9 am – 3 pm
We are a certified wildlife-friendly Habitat
No dogs are allowed in the Park
We respectfully acknowledge that the land we gather on is on the Unceded Traditional Territory of the K'ómoks First Nation, the traditional keepers of this land.