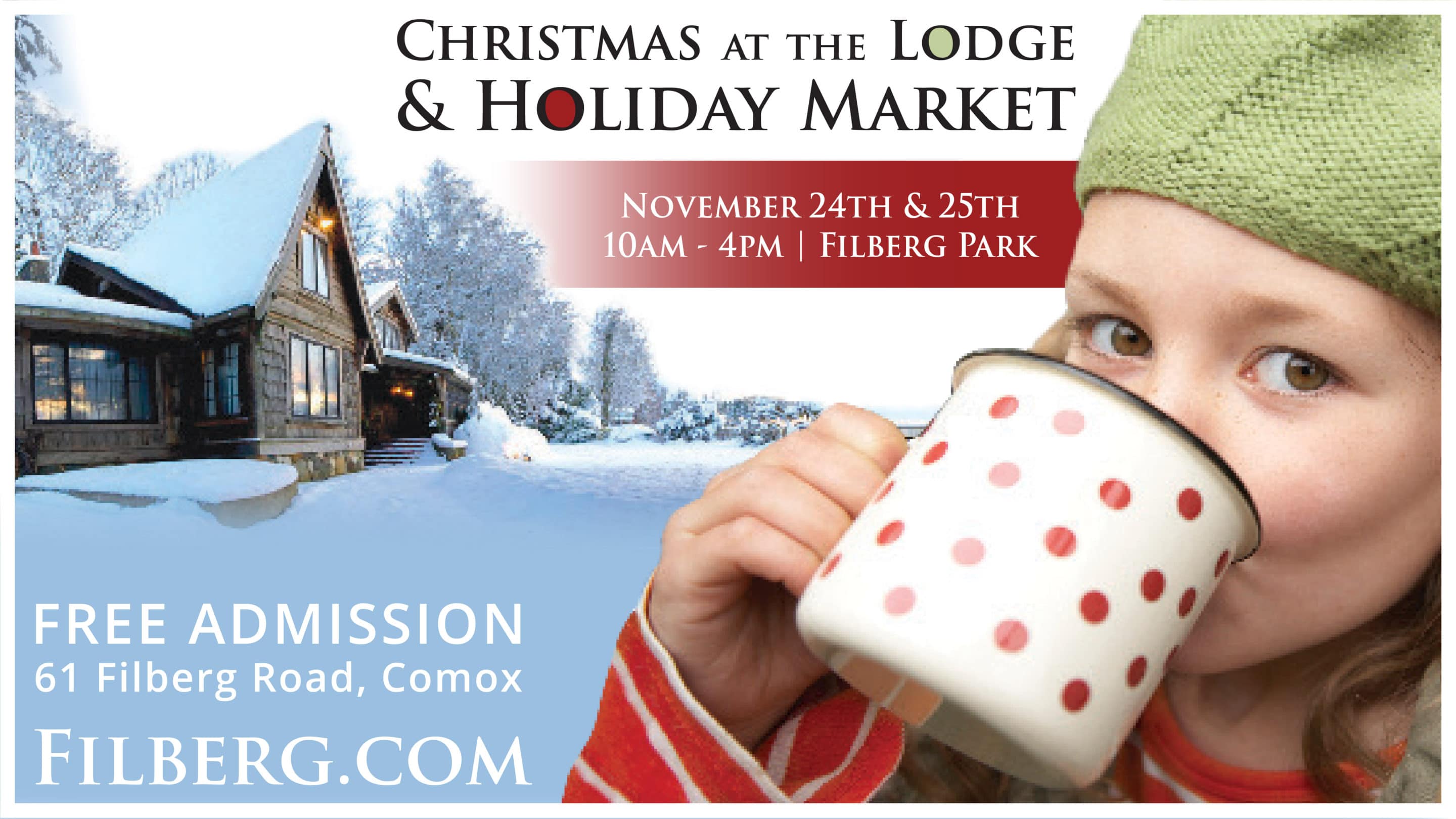 Christmas at the Lodge and Holiday Market
Saturday and Sunday, November 24 and 25
10 am to 4 pm
more info
FESTIVE DOOR SWAG WORKSHOP
SATURDAY DECEMBER 8TH 1 to 3 PM
Spend an afternoon crafting a Festive Door Swag at the historic Filberg Park.  You will be surrounded by the scents and sounds of the season while working with a gorgeous selection of hand-picked…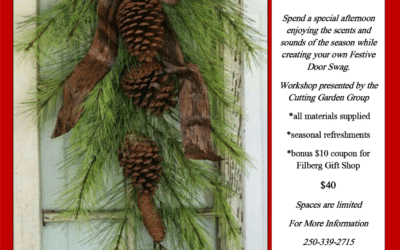 FESTIVE DOOR SWAG WORKSHOP SATURDAY DECEMBER 8TH 1 to 3 PM Spend an afternoon crafting a Festive Door Swag at the historic Filberg Park.  You will be surrounded by the scents and sounds of the season while working with a gorgeous selection of hand-picked...
read more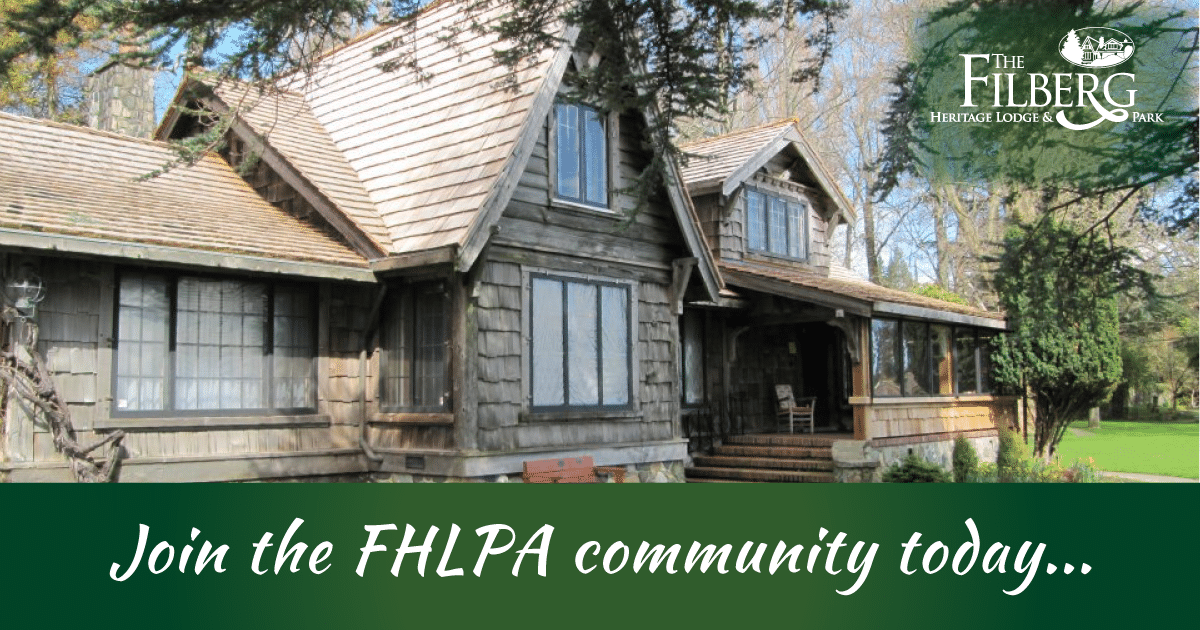 The FHLPA uses the monies raised from membership sales and donations to cover restoration, maintenance and operational costs of the buildings and structures in Filberg Park. Our membership come with some fantastic benefits and make great gifts for family and friends.
Thank you to all of our members for your continued support.