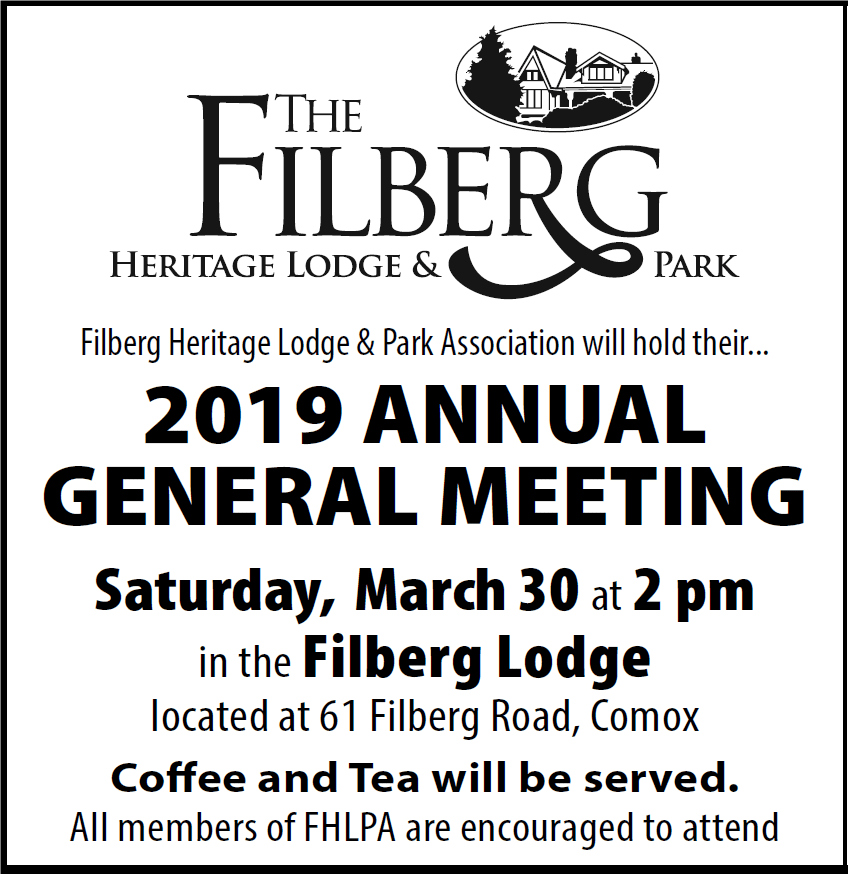 Filberg Heritage Lodge and Park Association
Annual General Meeting
The Filberg Heritage Lodge and Park Association (FHLPA) is a non-profit organization established in 1979, which has the responsibility of maintaining and restoring the heritage lodge and outbuildings in the park. All moneys raised by the FHLPA from membership sales, donations, special events and year round fundraising are used for this purpose and for the operational costs associated with managing the Filberg Park for the community to enjoy.
Celebrating 40 years

6th ANNUAL EASTER BUNNY TRAIL IN FILBERG PARK
SATURDAY AND SUNDAY, April 20 & 21
Join us in Filberg Park on Easter weekend for our annual Easter Bunny Trail event. 
Pick up your trail map anytime between 11am – 3pm on Saturday and Sunday. Begin your search and explore the hidden corners of Filberg Park to spot all the bunnies. Once completed, turn in your map for a special treat. (more info…)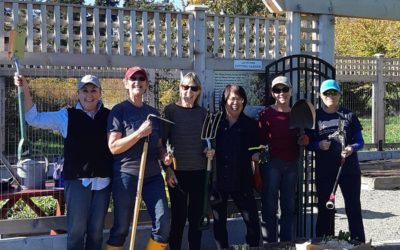 The Liz Stubbs Cutting Garden volunteers welcome 2019 as we reflect on 2018 at the Filberg Park Cutting Garden. It was a year with a promising start at the Cutting Garden and got better and more beautiful as the growing season took root. Spring time marked...
read more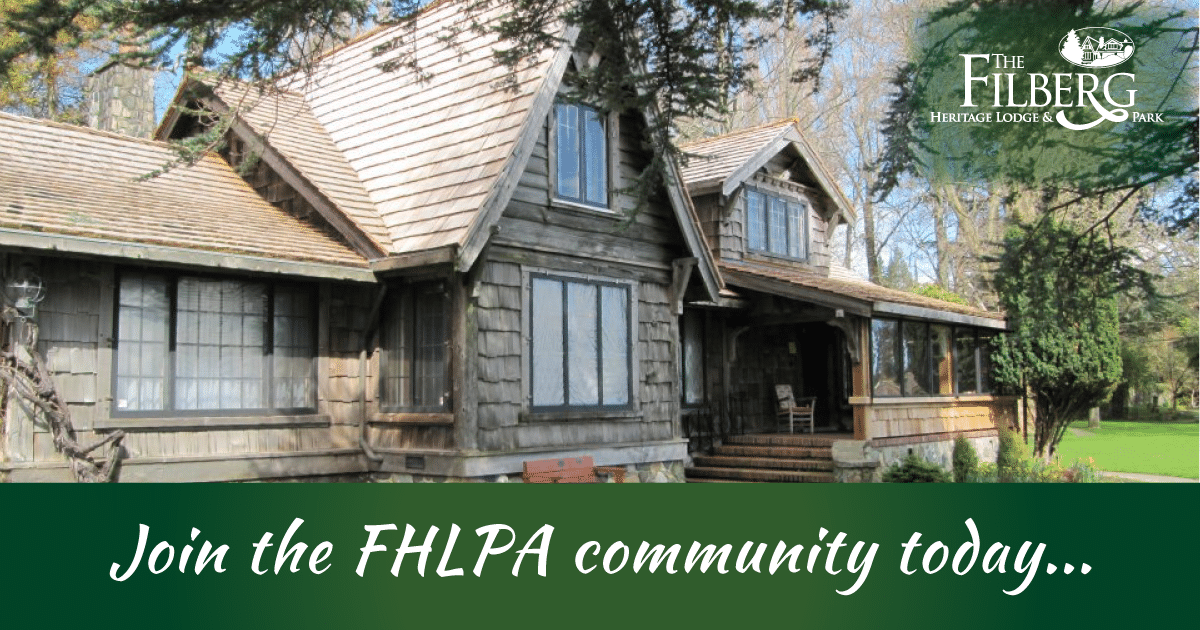 Memberships available only until March 15th
The FHLPA uses the monies raised from membership sales and donations to cover restoration, maintenance and operational costs of the buildings and structures in Filberg Park. Our membership come with some fantastic benefits and make great gifts for family and friends.
Thank you to everyone who purchased a 2019 membership. 
2020 Memberships will be available November 15, 2019