Liz Stubbs Cutting Garden
The Filberg Cutting Garden has been part of Filberg Heritage Lodge and Park since its inception in 1979. In 2011 it was officially named the Liz Stubbs Cutting Garden after the long-time volunteer, former board member and avid Filberg supporter.
Volunteers run our Cutting Garden, which is open in late June, July, and August. We are fortunate to still have some flowers left, and there will be bouquets out every Thursday morning. Keep an eye on our Facebook page for updates.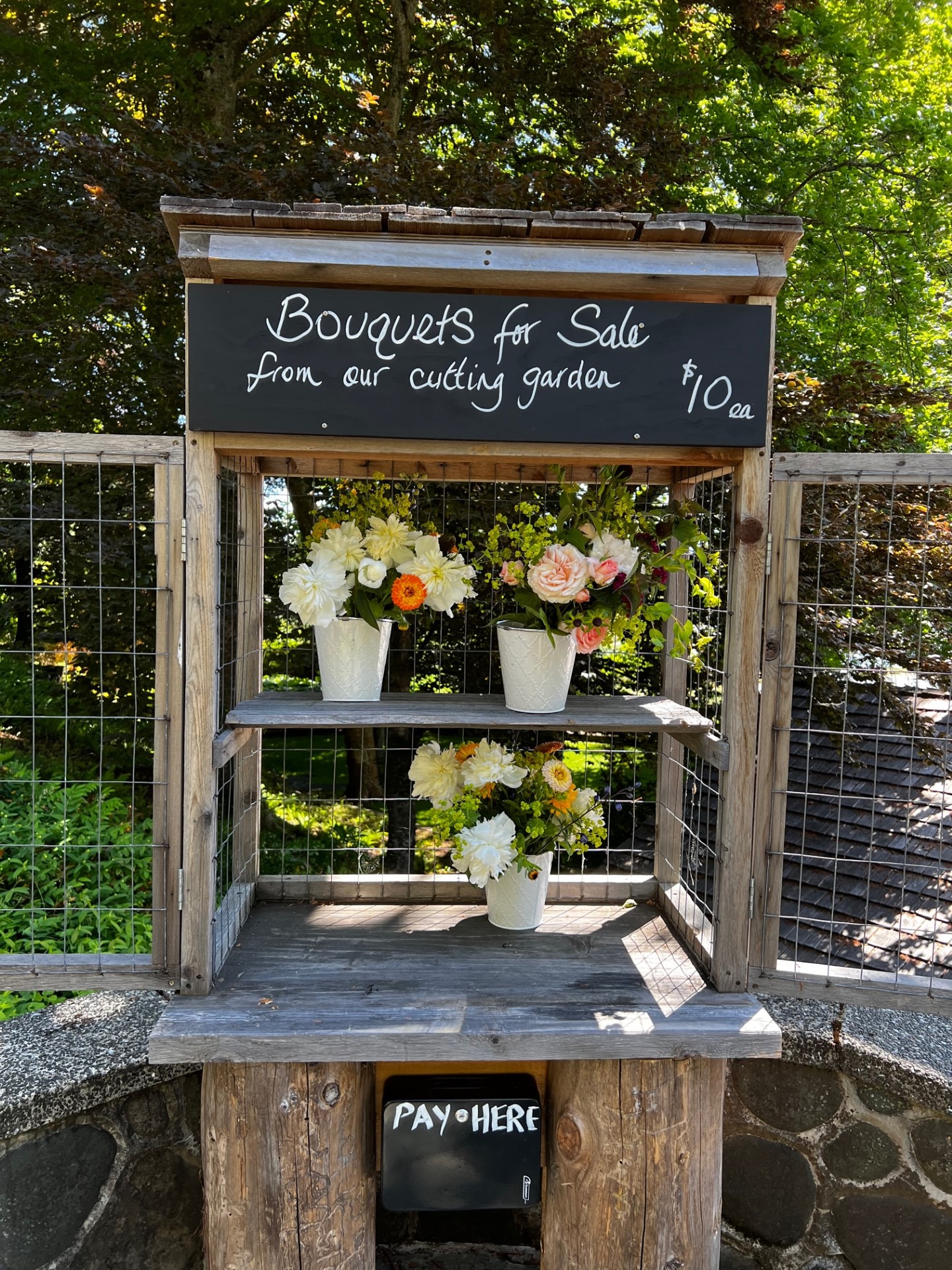 Watch our social media for weekly updates on our Cutting Garden. Bouquets are out every Thursday. Bouquets are $10 each, and you can pay cash or e-transfer to lodge@filberg.com.
Our volunteers have been hard at work maintaining the Filberg Cutting Garden. We hope you have the opportunity to purchase flowers from our Cutting Garden this summer. All proceeds from flower sales support the Filberg Heritage Lodge and Park Association.