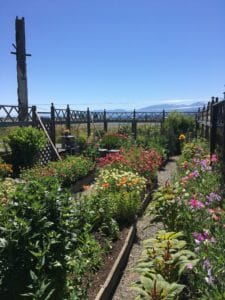 It's that time of year in Filberg Park again, the cutting garden is becoming ever vibrant with posies of all sorts. Our cutting garden volunteers have been busy creating lovely bouquets, which are available for sale every week in the Filberg Gift Shop, while supplies last. Pick your's up today for $5.
Filberg Gift Shop hours are Thursday thru Sunday, 11am – 4pm.
Learn more about the Liz Stubbs Cutting Garden.
Proceeds  from bouquets go to the Filberg Heritage Lodge and Park Association.